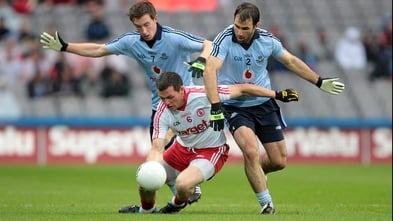 Visited the Dubliner here in Stockholm last night to watch Dublin destroy Tyrone.
It's not often I go out to watch a match as I can't usually behave myself in public and I end up shouting at the telly and making a show of myself.
Last night probably wasn't an exception, and even though the Dubs played better than I've seen in a long time, I'm sure I still effed and blinded a few times in the general direction of the TV.
Dermot Connolly finally played the kind of game that most observers knew he had in him – if he keeps up this form he might well leave his reputation for inconsistency behind and become the new hero on the Hill.